Out of Contract Business Rates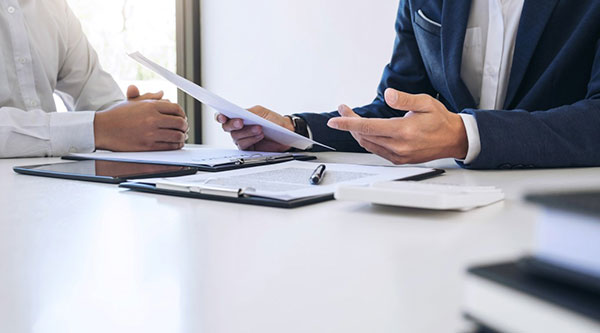 When a new business moves into a new premises the first port of call is to establish who is currently supplying the power. Switch Us are here to help. Once the supplier has been identified a new account will need to be opened, by default this account will be billed on out of contract business rates.
Out of contract business rates apply to both electricity and gas, these rates will remain in place until a new fixed contract has been agreed. Out of contract business rates are significantly more expensive than a fixed term contract, this is why it's of real importance to ensure a new contract is agreed as quickly as possible.
To add to the complication suppliers have different forms of out of contract business rates, Switch Us have put together this helpful guide to navigate this area within the industry.
Deemed Business Rates
Deemed business rates are applicable when a fixed term contract has never been applied to the account. An example of this would be when a business moves in, notifies the supplier that they are occupying the premises but fails to agree a fixed term contract. If you are in any doubt that your business could be charged deemed prices simply complete get in touch with Switch Us today.
Remember, deemed business rates will apply until a new contract has been put in place.
Variable Price Plans
Variable price plans will typically come into play when a previous fixed term contract has expired without a new fixed term contract being arranged. Variable price plans are typically slightly cheaper than deemed business rates, they are still significantly more expensive than a fixed term contract.
One of the key drawbacks about being on a variable price plan is that suppliers can alter the rates at any given moment.
In the event that you find your business being charged a variable price plan you will still be obligated to provide adequate termination in order to change suppliers.
Switch Us are coming across more and more examples of small businesses being charged on these excessive variable price plans, nine times out of ten by simply upgrading onto a fixed term contract significant savings will be available.
What can my business do about this?
If you are unsure or unable to identify if your business is being charged out of contract prices it's time to contact Switch Us now. Simply complete your details into our online form and you can start comparing the different options available across the market. We are here to help make comparing as smooth and simple as possible, one of our specialist energy experts will be on hand to answer any questions that you may have.
All of our energy experts have over 10 year's experience in working within the commercial energy industry, you can relax knowing you're in good hands and can concentrate on the important task of running your business.