Business Electricity Suppliers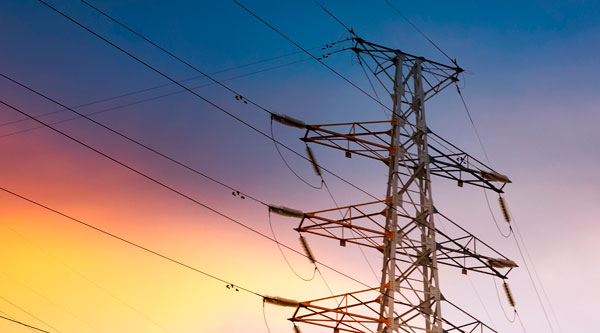 The United Kingdom is one of very few countries in the world whereby Electricity is on a free market. The number of suppliers available for businesses to choose from is incredible. Each and every supplier has something different to offer and establishing the right energy supplier for you can be at times difficult and laborious.
The main question is what do you need to bear in mind if you're scheduling to switch provider? What sets individual electricity suppliers apart from its competitors? You're going to need to compare the deals on offer, so what should you be looking at?
Electricity suppliers matching your business needs.
ll companies vary, each having own unique needs. This is why Its crucial when considering an electricity supplier that it matches the way your own business works.
Most if not all business owners are essentially looking for the same thing, price and customer service. If those 2 key variables are right with the electricity supplier, then you are in good place
Which gas company should you trust?
Below we have put together a list of the main electricity suppliers, we have scored them out of 5 for service and price:
British Gas.
The largest energy company in the UK, with well over 400,000 business customers and 17 million residential customers. They provide everything from boiler cover to insurance. If you are keen to save money on your Gas and manage your account fully online then this supplier is a good match for you.
Customer Service: 4/5
Gas Prices: 4.5/5
EON
EON is one of the UK's Big 6 energy suppliers and is dedicated to reducing carbon footprints through state-of-the-art energy solutions. Eon are one of few companies who on the market offer a fully backed 100% Green Energy. If you are looking to be fully green, they are the right choice for you.
Customer Service: 4.5/5
Gas Prices: 2/5
EDF
EDF Energy are the UK's largest electricity supplier and produce 1/5 of the country's electricity. With a fantastic online service called "My Account" enabling you to fully manage your account online. They have over the past few years introduced offering gas with a very good price.
Customer Service: 3/5
Gas Prices: 2.5/5
Npower
Npower is another one of the big 6 suppliers in the UK electricity market. They have fixed contracts ranging from 1-4 years. It's worth mentioning that Npower offer a fantastic customer service as this is the heartbeat of their business.
Customer Service: 3/5
Gas Prices: 3.5/5
SSE
Scottish and Southern are another brilliant electricity provider in the UK, they have umbrella companies such as Swalec. SSE offer a variety of prices to customers for gas which match their rivals.
Customer Service: 4/5
Electricity Prices: 2.5/5
Scotish Power
Scottish Power is the final supplier in what's known in the electricity Market as the 'Big 6". With over 3 million customers in the UK and a great price they are a really good fit for any business.
Customer Service: 4/5
Electricity Prices: 3/5
Contact us today
It's not always about switching the supplier, because we work with over 30 suppliers, we may be able to get you a better price with your current supplier than what you are paying at the moment. However, whether you want to switch plans or switch suppliers we here at switch us can really help save you money. Get in touch and start saving now!